MMMM . . . Sunshine!
Another day of sunshine and warm weather (well, warm for us anyway!) - seems when signs of spring appear, I feel more productive. Are you that way too?? Do you struggle with the winter Blahs and don't get as much done as you would like to - or should?
It was so nice to see the snow melting, I just had to share a few pictures of yard.
I did alot of painting today. I worked on some canvas' - prepping them for painting next week.
I am also painting some paper mache' eggs, to fill a basket (I will be painting that soon too) for Easter. I have a hard time waiting for paint to dry and always work on two or three projects at a time. Most always one of the other projects is prepping . . . prepping isn't as much fun but has to be done too!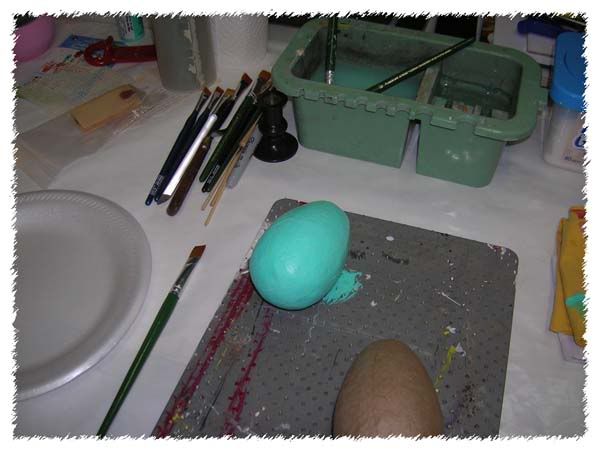 OMG!!! Check out the weather change . . . just went to let the pups out and this is what we saw. You can't tell from the picture but it is blasting snow right now. Wish I was a better at taking pictures of the snow so you could see how fast it is coming down. Gotta love this area!
Time to attend to the family!
Until Next Time,
Renee